AV Systems and Integrations
Audio, Visual, and Intelligent Systems
Screens&Projectors, LED walls
Camera control and security
Programming and maintaining
Design and Installation of Audio Systems
Pro Sonic Oy designs and supplies AV systems for many different businesses, including offices, schools, and public facilities. We build the presentation technology from the ground up, according to the conditions of the space and its intended purpose. This way we are able to guarantee a functional configuration even in challenging environments, such as large conference centres. We are at our best in special and acoustically challenging spaces, when the goal is professional-level audio and performance technology.
Sound and video play an important role in both work and leisure. A functioning AV system ensures efficient information flow and helps create unforgettable presentations and experiences.
We start all projects with careful planning
We draw up a precise plan and then use equipment from the industry's leading manufacturers to implement, for example, special meeting technology solutions.
We also take care of orientation training and any necessary seasonal maintenance at the finished sites.
In addition to public facilities and company offices, we install AV systems in homes and other private spaces. You can also buy the hardware from us to install yourself. We serve customers all over Finland.

Voit ostaa meiltä laitteistot myös itse asennettaviksi. Palvelemme aisakkaita kaikkialla Suomessa.
We implement systems tailored to your needs, which are easy and pleasant to use
A functional conference room saves time and money
When you are starting a meeting, the system needs to work on demand. If there is no sound in a video conference, for example, then the meeting cannot proceed.

Image, sound, and lighting all have to work together with integrated I.T. control, in order to help your business run smoothly.

Pro Sonic specialises in both implementing and maintaining these systems, to ensure they are ready when you need them.

Whether the goal is to present to one room or multiple, we can program a system to work for you.

We can optimise for local or remote participants, or even a mixture of both. Our goal is to build a system that will give a high quality meeting experience for all involved, customised for your needs.
Huolto- ja ylläpitosopimukset -Huoltopalvelukonsepti asiakaslähtöisesti
We have an extensive partner network and as such, can implement demanding solutions for your company anywhere in Finland.
Audio, Visual, and Intelligent Systems
Screens&Projectors, LED walls
Camera control and security
Programming and maintaining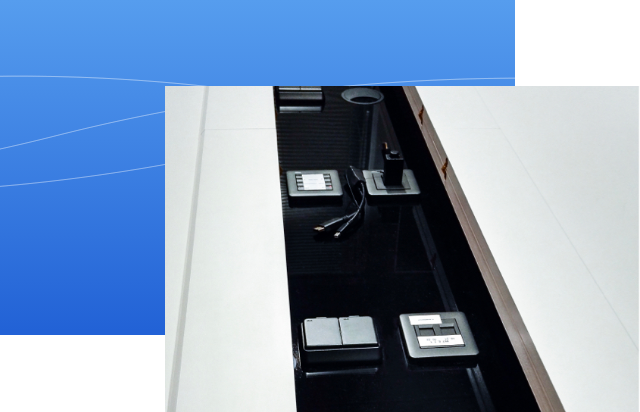 See the solutions we have implemented
Music halls – Theaters – Auditoriums – Executive conference rooms – Church sound systems – Hospital control rooms – Factory control rooms