Audio, Visual, and Intelligent Systems
Screens&Projectors, LED walls
Camera control and security
Programming and maintaining
Valvomoratkaisut - suunnittelu ja asennus
Pro Sonic Oy suunnittelee ja toteuttaa vaativia ohjaustiloja, kuten volvomoita.

Toteutamme korkeamman turvaluokan järjestelmiä ja valvomoratkaisuja esimerkiksi tuotantolaitosten prosessien valvontaan. Miellä tehdään ohjelmointia omassa talossa. High-end -ratkaisuissa usein tekoäly analysoi kuvadataa ja tekee hälytyksen itsenäisesti.

Ihminen valvomossa sitten päättää, miten hälytykseen reagoidaan.
Kun suunnitellaan valvomoiden salitekniikkaa, tulee ottaa huomioon valtavan datamäärän kerääminen, sen ohjaaminen, hallinta ja esittäminen.
We start all projects with careful planning
Perehdymme kohteeseen ja käyttötarkoitukseen sekä laadimme tarkan suunnitelman.
Käytämme alan johtavien valmistajien laitteistoja ja tarvittaessa tekoälysoftaa. Meillä on erityistä ohjelmointitaitoa vaativille järjestelmille.
Luonnollisesti huolehdimme valmiissa kohteissa kausihuolloista.
Meillä toimii myös asiakaspalvelu – vastaamme puhelimeen ja sähköposteihin!
We implement systems tailored to your needs, which are easy and pleasant to use
Huolto- ja ylläpitosopimukset -Huoltopalvelukonsepti asiakaslähtöisesti
We have an extensive partner network and as such, can implement demanding solutions for your company anywhere in Finland.
Audio, Visual, and Intelligent Systems
Screens&Projectors, LED walls
Camera control and security
Programming and maintaining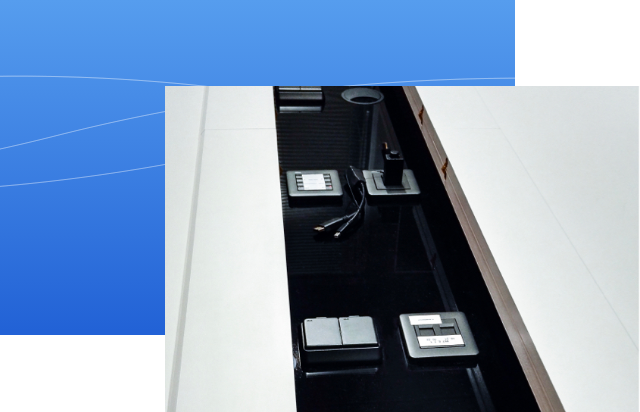 See the solutions we have implemented
Music halls – Theaters – Auditoriums – Executive conference rooms – Church sound systems – Hospital control rooms – Factory control rooms